Welcome to Souda Bay Services Car Rental
S
ouda Bay Services was established in 1983 as a local car hire company in Souda village of Chania Crete. At the moment, operates in all Crete including airports and ports of Chania and Heraklion.
Our fleet consists of cars of all categories from super mini hatchbacks to 9 seat mini buses, including automatic and environmental friendly cars. With continuous replacements of the cars we managed to have only brand new and slightly used cars in our fleet.
All of our employees are speaking English and Greek and also have great knowledge of Car Rental Business. After Sale service is very important for us and that's why we keep a 24hr phone line for emergencies.
Respect of the customer is a priority for us and for that the key of our success lies in the excellent customer service and to the high quality rental vehicles that we offer.
Our goal no matter what your driving preferences are is to drive you everywhere with safety, comfort, respect of the environment, style and economy.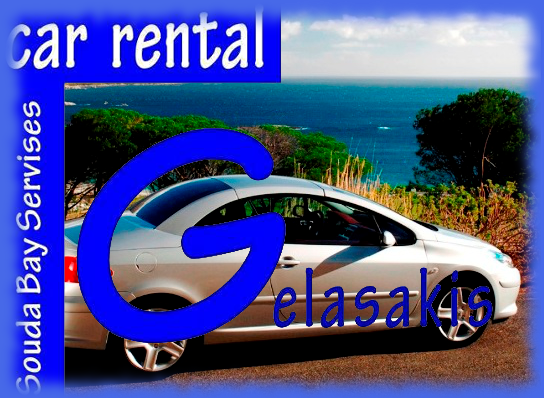 Reserve with out a deposit
Reserve with out a deposit and pick up your car from Souda port or Chania airport
All cars come with A/C and Rcd
All cars come with A/C and Rcd
Well maintained cars
You will rent the best cars in Chania
Free baby seats
Free baby seats for your children
Receive your car at the airport
Receive your car at Chania airport for free
Flexible prices
Flexible prices if u rent one of our car more than 3 days